Post by alexdk on Sept 3, 2012 11:46:48 GMT 1
Weekendtrip to "Bad Oldesloe" in Germany
I know I'm still missing to write my report on my last trip (Denmark-Sweden, Finland, The north cape, Lofoten and return – 6500 km). But most of my time is wasted on work and planning the next trip, so please bear with me

My brother and I have talked about how we could persuade our girlfriends to come with us on a motorcycletrip?? – So to maximize our chance for success, we planned a weekendtrip from Denmark to the northern part of Germany (Bad Oldesloe).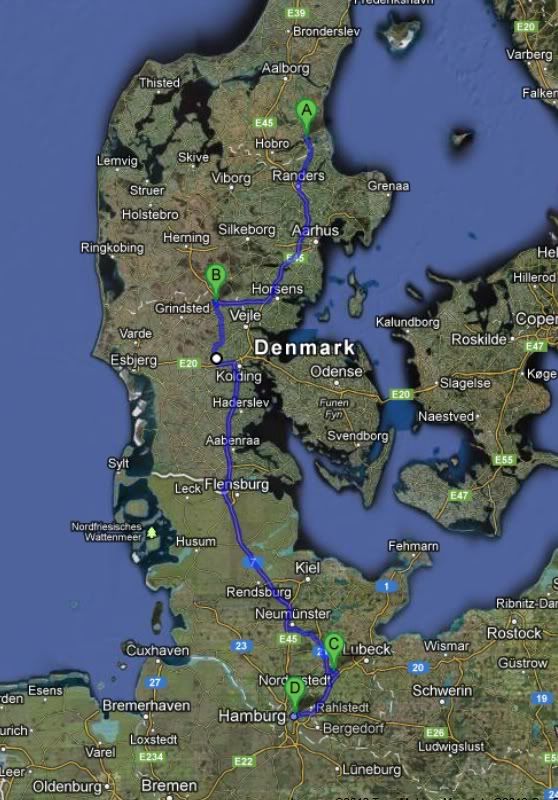 We aimed to drive 100-150 km between stops, so the girls had a chance to stop and talk and rest their behinds ;D beforehand we booked a hotel and knew that we had to behave like gentlemen while on the trip.
The trip started from a small city (Hadsund) in Northern Jutland to another small city (Give) in Jutland the first day. All of us had persuaded our respective managers to give us an extra ordinary day off work Friday, so, we could start driving Thursday after work.
The First day (Thursday):
After work we all met in "Hadsund", packed the bikes and headed for "Give". It's a short drive, but we had planned to stay the night with my brother's in-laws the first night. We pulled in at the in-laws around 7pm, unpacked the bikes and headed straight for the dinner table. After dinner we went out into the garden and had a cup of the before we headed to bed.
The second day:
Friday morning we had to go shopping (can you see where this is going?), because one of the girls had to buy some new pants for the trip. Okay, we left "Give" before 11am and headed for the Danish-German border only 100 km away from "Give". We made a small stop to get a cup of coffee, rest and talk before we drove the remaining kilometers to "Bad Oldesloe".
We arrived at the hotel around 7pm, left our luggage in the room and headed into the city to get some dinner. What we didn't know was that "Bad Oldesloe" had its annual wine weekend, so the street were full of drunk Germans in a very good mode

We went into a steak-house, had us some dinner and afterwards went for a walk in the city. The streets were full of people enjoying themselves, so when we got back to the hotel, we treated ourselves with a couple of cold Weiss bears from the hotel bar.
The Third day:
Saturday morning started with the hotels complimentary breakfast (breakfast IS the most important meal of the day), so after 5-6 cups of coffee, 2 pieces of cake and a lot of bread we headed off to "Hamburg".
My Girlfriend (Sanne) looooves horses, so before we went to Hamburg, we had to stop in a "horse megashop". My girlfriend had the "eyes of a child in a candy shop" when she entered the horseshop, so I knew it were to be an expensive and long visit. While Sanne were flying around the shop I went off to get another cup of coffee, because this could take a while.
After that "experience" we headed off to Hamburg and the real destination "Louis GigaStore" ;D My god I love that store. I actually found a pair of Rukka pants for just 99 Euro-dollar.. Time flew and my shopping cart went from empty to very expensive

after a little while (1½ hour) the girls had had enough, so we had to leave the shop.
We drove into the center of Hamburg and had some Iranian food close to the "hauptbahnhof". Parked the bikes and went for a walk in the streets and do some shopping.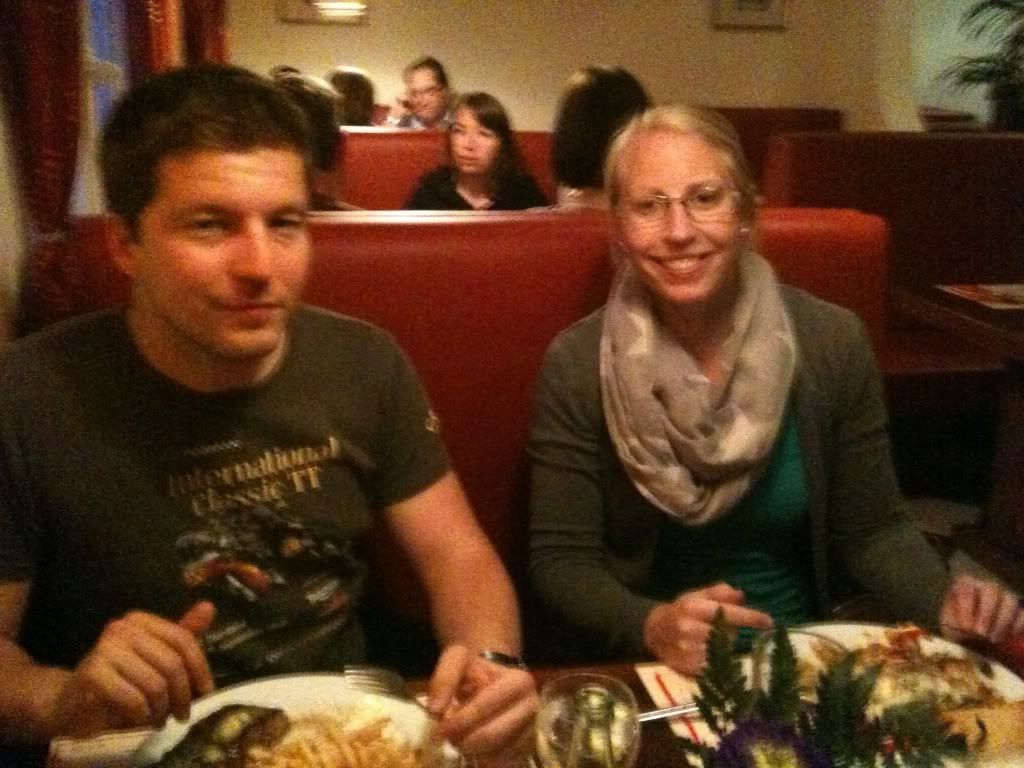 Rikke (my brothers girl) wanted to go shop for shoes and makeup

So we went into one shopping center after the other in search the best bargain. Time was standing still and after a couple of hours, I had had enough and persuaded the girls, that we had to stop and go for another cup of coffee.
After the coffee we walked to the lakes inside Hamburg. Some sort of party were ongoing, so we walked through all the small stalls, enjoyed the atmosphere and the nice weather.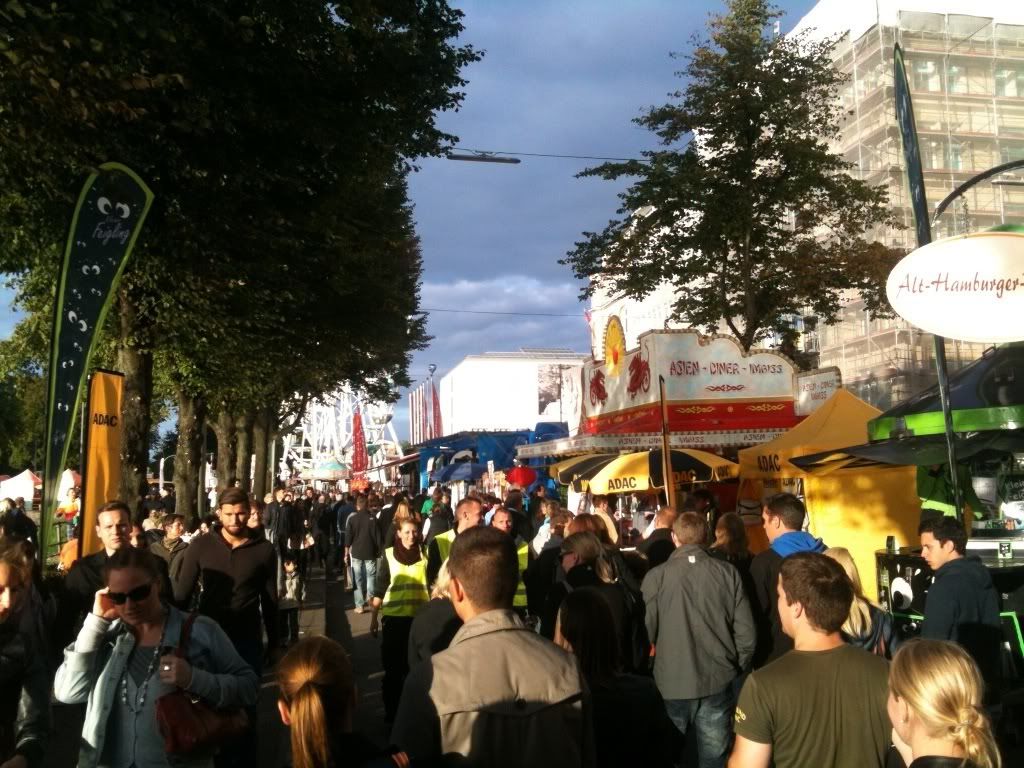 Time was getting late, so we then walked back to the bikes and headed back to the hotel.
Back at the hotel we sat down in the hotel bar and had a couple of those lovely Weiss bear before going to bed.
The fourth day (Sunday):
The sad day had come were we had to drive home, so after breakfast we turned the bikes north and headed for Denmark. It's a short drive back to "Hadsund", so we agreed that we had to stop a few times on our way home.
At the German-Danish border we had some lunch, a talk and break before heading into good old Denmark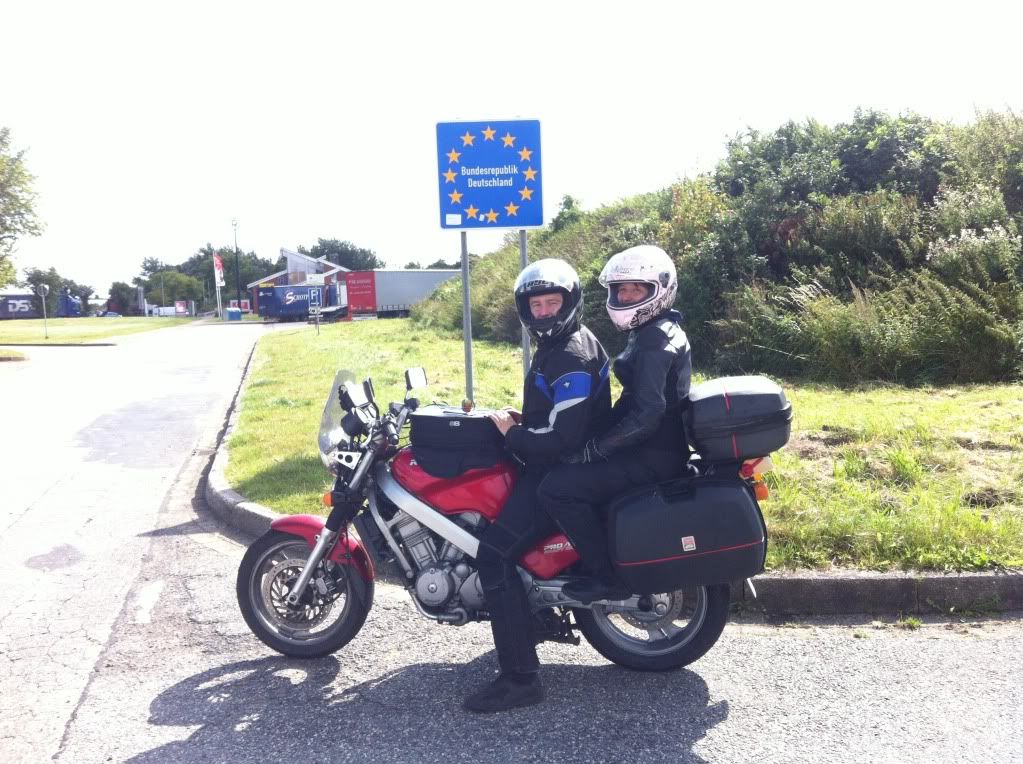 On the last stop before Hadsund (approximately 30 km from Hadsund) my brothers XTZ 750 Super Ténéré decided it wouldn't start again after a short break

we have tried this before, so my brother always carries a 12 volt charger with him. It's not a big deal, because 20-30 minutes of charging always makes the old XTZ fire back up.
We then drove the last few kilometers and the weekend trip was official over
We had perfect weather the hole weekend, the bikes ran perfect (besides the XTZ's charging problem), so I´m almost sure we can persuade the girls to come with us on the next short weekend trip.
Best regards
Alex
ps. So far this year I have clocked 12.500 kilometers on my old NTV and not a single problem.